A London Beauty
Like her radiant smile, this diamond lights up any room. Her values and London roots are what he loves most about her, and we pay tribute to this on the inside of the ring.
A San Francisco Love story
Incredibly unique and breathtakingly beautiful. This is exactly what he thought of her when they first met. Though from two different coasts, San Francisco brought them together, and it is there where the love story evolved.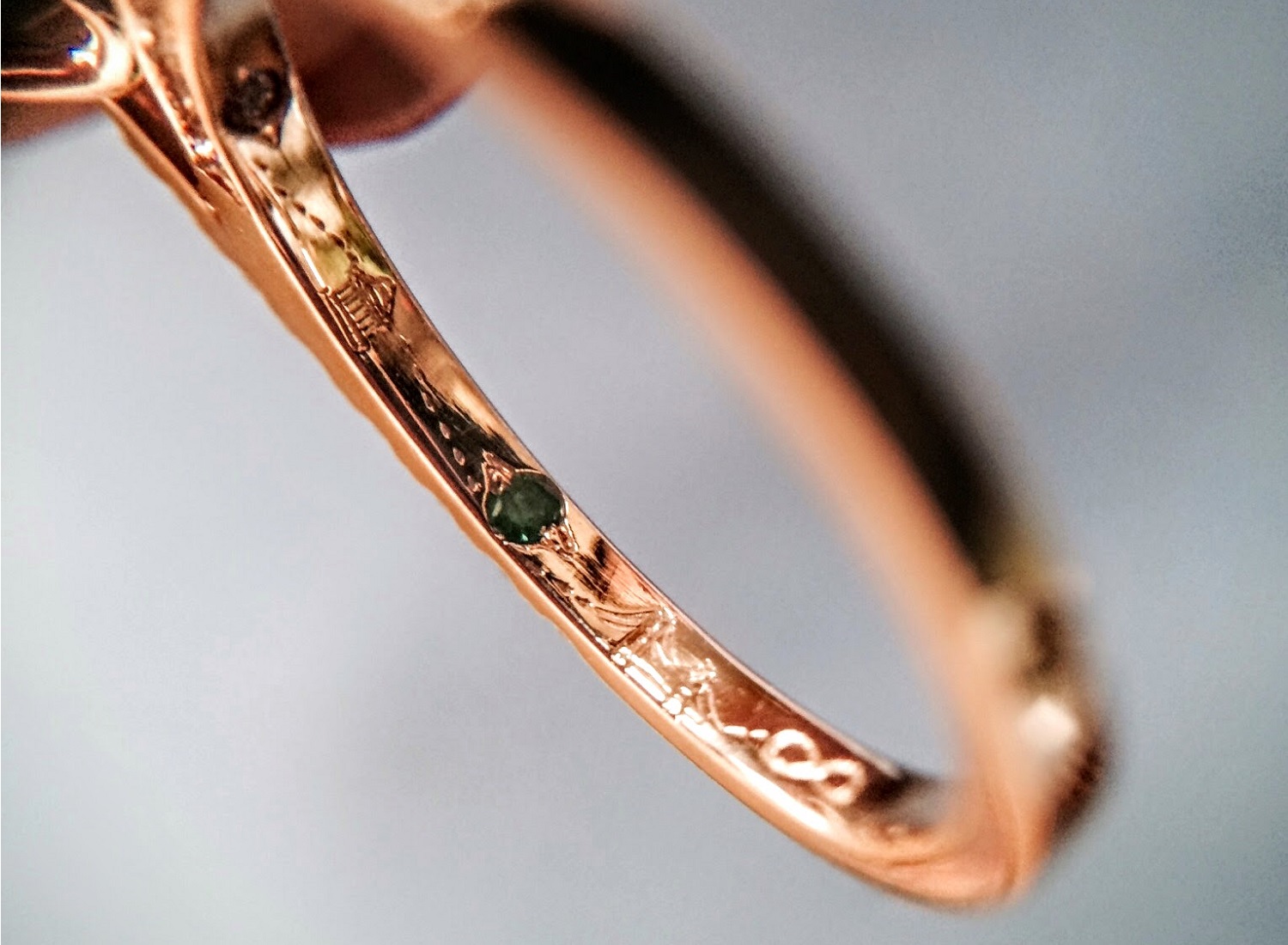 The epic road trip
They never knew it, but she followed him for 18 years until finally, their paths crossed. Each gemstone or inscription along the interior of the ring represents a pivotal moment that brought them closer together.
inspiration
We want to create something beautiful for you, with you. And even more importantly, we want to create a piece of jewelry that is incredibly meaningful and representative of your unique relationship. At Emkay, we aim to tell a story, relive a memory, or celebrate a milestone in every bespoke piece. Through casual conversation, we hear the story unfold in our clients words, and ask questions in order to uncover important details and sweet moments in the relationship. With this personal understanding of our clients and the evolution of their love, we are able to create this special piece of jewelry.
DESIGN
We'll hand sketch designs and consult with you along the way, getting feedback and incorporating your thoughts. Each piece of jewelry we create will be beautiful, classic, and timeless-- the high quality of gemstones and superior craftsmanship will be visible from every angle. But what's most important is that no two pieces will ever be the same as each piece represents a unique story.
exploration
We'll search the globe to find the perfect diamond, or another gemstone that you prefer, that will act as the centerpiece of our creation. We only use diamonds that are of exceptional quality and our team will search through dozens of options before presenting our final selections to you. We focus our search on only the top 1% of conflict-free diamonds in the world, so that each diamond has an unparalleled sparkle and vibrancy. These will be some of the most beautiful diamonds in the world.
Read more here to better understand our diamond selection process.
creation
We create everything by hand, beginning with the hand written notes and sketches from our conversations to the actual piece of jewelry. Our extremely skilled team of jewelers carefully follow our sketches and create every piece from scratch. It's an extremely meticulous approach, but we want this piece of jewelry to be worthy of your story.
View some of our latest custom pieces & inspiration